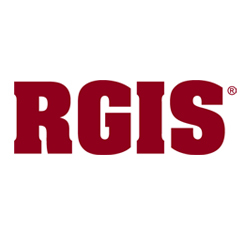 Retail Inventory Associate
Sorry, this job has expired.
Cincinnati, OH
RGIS, an industry leader in inventory, merchandising, and workforce solutions, is hiring individuals to work as part-time Retail Inventory Associates. No experience is needed! We provide training.

Pay starts at $11.50/hr with the potential to make up to $16.50/hr.

We provide:
• On-the-job paid training.
• A safe working environment. Your leaders will expect safe working behaviors.
• Part-time opportunity for advancement after just 5 inventory events.
• Must be at least 18 years old.
• Must have a high degree of accuracy.
• Must have a strong work ethic.
• Must have access to reliable transportation.
• Must have a valid and active email address and the ability to access the internet in order to apply.
• Count accurately and efficiently our clients' merchandise.
• Work on sales floors, in warehouses, and stock rooms.
• Ability to work assigned shifts and adapt to a flexible schedule with varying hours.
• Ability to work accurately in a fast-paced environment.
• Ability to climb up and down ladders.
Flexible shifts:
• Morning hours start between 5am-8am.
• Evening hours start between 6pm-10pm.
• Average shift is 5-6 hours.

To be considered for employment you must complete the application online. If you are enthusiastic, highly motivated, and looking for a new challenge, apply today!

RGIS is an Equal Opportunity Employer and VEVRAA Federal Contractor.

All qualified applicants will receive consideration for employment without regard to their protected veteran status and will not be discriminated against on the basis of disability.
8618